Jonquil City Kiwanis Club of Smyrna, GA
Welcome to the Jonquil City Kiwanis Club of Smyrna, GA! We were founded in 1986 as an active service club consisting of fun-loving, caring community leaders, residents, retired people, and men and women from a wide background. We are all passionate about making our community and the world a better place for children so they can thrive. We are devoted to the well-being of the youth, families, schools, and senior citizens of the Smyrna, GA area. We are involved in unique and innovative service projects and fundraising initiatives.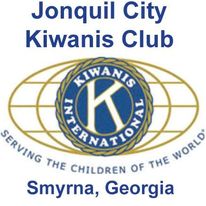 What is Kiwanis?
Here is a quick video that explains what Kiwanis is.
Interested in learning more? Please contact us or apply to join our Kiwanis club here.